Are you looking for ideas to do online business, but don't know what the best niche or products are? Do you want to know why Web Hosting company can be your next million dollar's company? Yes! It's possible. With this in mind, I have written this guideline to start your own web hosting company with proper research and taking the idea from the industry leader. Let's take a complete guidance of "How to start a web hosting company?"
Do you know why we need the web host? It's not totally possible a digital business without the online presence, and online presence means they all need web hosting. After some days It would not be possible to run any business to do well without offering or promoting online. For this reason, there has the great opportunity for a web hosting company. With this in mind, if you want to start a business and you love the technology, web hosting company can be your the most hopeful start-up.
Have you heard the name of HostGator, Godaddy or Bluehost? They are now leading the hosting business worldwide with billion dollars of business. With this in mind, you can also think how you will get success for the most popular company? Yes! It's very possible. You can work with this most saturated niche. For this reason, I have made this guideline to give you the clear concept of the web hosting business.
Reasons for starting Web Hosting Company:
You can find many reasons and benefits of a web hosting company. Here I will inform you only 5 reasons. Most of the web host businessman love it for the below-unspoken reasons.
Every online business needs a web host. There has no way to do it with another path. For this reason, most of the customers are waiting to enter the digital world. With this in mind, if you start today, it can be your most successful business. Do you know you will not find any company who is not taking help of a web host? It's not possible at all. So here has a high market value.
Someone can think or tell web hosting business is saturated. But the truth is that most of the business has no online presence yet. If you look outside of your small or medium-sized business, you will not get any digital presence of them. For this reason, it can be a great source for you to start a web hosting company to provide the services.
Here has the option to start with a small budget. Though you can start with large scale too. But I'm telling who thinks, how can I start an online business with the small budget? They can get the hosting business easily with the reseller account. You can start web hosting business with your minimum budget.
The most amazing thing starting a web hosting business is that you will get the charges in every month or year. You do not need to spend time with existing clients, but they will pay you for running the services, and 99% of clients will be your lifetime customers. Is it not amazing to start a passive income source from home?
You can get multiple income sources from a web hosting company. For example, you can sell domain registration with the partnership, and you can earn by web services, theme development, web design, and development. Similarly, you can run web server management services, blogging or other web services. You can enter in the affiliate program, or you can offer affiliate facilities. It will help you to spread your business all over the world. Is it not amazing to do business all over the world from your home?
Like any other business, web hosting business is very potential in the digital world. If you can do the work very carefully with quality service.
How to Start a Web Hosting Company (Business Plan):
If the above reasons inspire you to start a web hosting company, you can read the section of "How to start a web hosting company"? Here I will discuss the must need techniques and procedures to start a web hosting company.
1. Know the basic about the platform and hosting technology:
You will get two options for starting the web hosting including Windows and Linux. Unix provides more reliable and affordable hosting. On the other hand, Windows offer ASP, dot NET, MS SQL, and so on support. You should learn minimum the basic of web hosting technology.
You may see, most other developers are building the website with Perl/CGI, PHP, Flash, WordPress, etc. You can run the mentioned programs on the both Windows and Unix. If you feel hesitation to choose a suitable one for you, you can start with the servers/reseller which will support for Windows and Linux. On the other hand, you have to choose a control panel as like H-Sphere system.
2. Select you reseller hosting company:
It's very important section to choose the right reseller hosting provider. A reliable, secure and affordable provider can bring your web hosting company to the very close of success. That means the services of your provider can make you happy of your customers. You can take the help of Google to find the right one for you.
Similarly, you should ask the industry leader and expert to start with the suitable one. You have to confirm before buying all the basic conditions and features they provide. Before purchasing a reseller plan from a provider, make sure they can fulfill be the below criteria:
Excellent customer support with 24/7 services with live chat and any other popular and easy method
High-quality control panel with user-friendly dashboard
Sufficient bandwidth and disk space
Providing services with a significant reputation over the years
Active forum and blog with updated resource
3. Setting up your hosting environment, Packages, and Prices:
It's time to set up your hosting plan. Never forget to make it affordable than your competitor as you are very new. On the other hand, never make a lot of similar packages. Keep your packages around 3 to 5. Otherwise, it will confuse the customers to choose the plan. At the same time, try to make reliable prices. Explore the market and take the experience to make the hosting plan more attractive. Always try to keep one low-priced, medium and high priced packaged at least. It can fulfill the need of the different types of the customers.
4. Make your company website now:
Generally, digital business doesn't need a gorgeous office. They need to make a website with the great look and user-friendly experience. If you fail to provide it, your business will go down. You have to ensure easily accessible, smart and well written and optimized content. Mainly, it attracts the customers to take the hosting from you.
Don't tell a lot about you only. Try to express what the customers will get after taking the services from you. If you can provide sufficient resources to the forum, blog and website content, the visitors will turn into customers. On the other hand, if you think it's no matter for the website design and content, you will surely fail. Another key point, make your website SEO friendly and index it perfectly with quality content. Without quality content in the homepage or in the blog, your website will not get listed on the 1st page of the search engine. A search engine as like Google can bring potential customers to your web hosting company. Give more priority here.
Make available the below components for setting up your web hosting company.
Web servers (Secured and High Performed)
Reliable Broadband Connection
High Configured computers or Laptops
Stabilizers
Inverters
Power generator set
5. Make sure a reliable online billing system:
As you will need to receive payment you have to set up a secure online billing system. For this reason, you need to confirm a merchant account. Though as a local provider you also try mobile banking for easy billing procedures. You have to ensure a payment gateway with the billing system. Similarly, you need to confirm your hosting system and website is compatible with this.
On the other hand, you will need a billing software to provide the customers exact calculation at the same of time of order. Here customer will pay you by bank accounts or credit cards. You can try PayPal or 2checkout or any other secure payment method in your area. Besides, never make the process difficult. Try to find out something innovative to get more customers every day.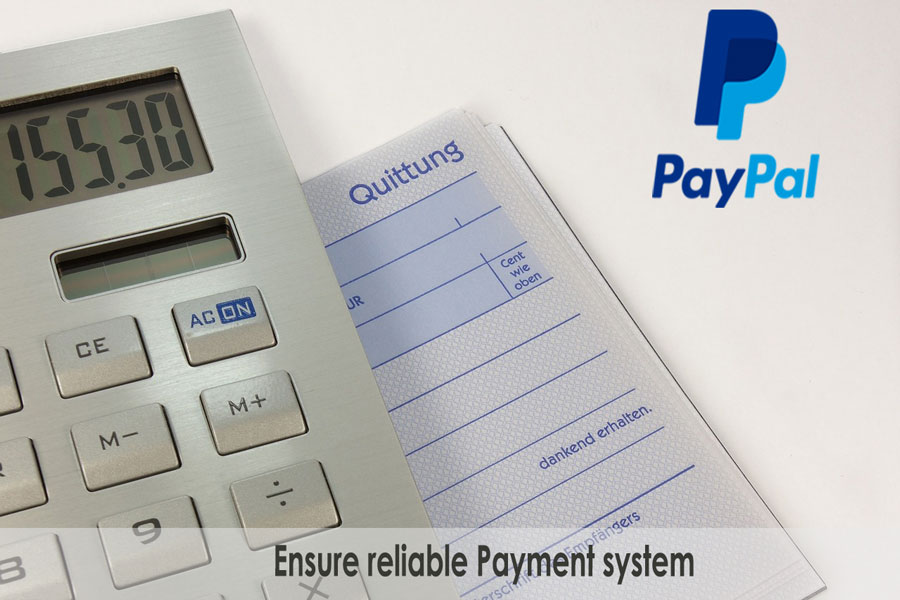 6. Ensure your support System:
For a successful web hosting company, you will need a reliable and accessible customer support system. Communication is very needed here. You need to ensure the customer can contact you quickly. You have to ready to give them support for pre-sale or after the sale.
At the same time, you should make a FAQ section of the most needed question. Similarly, you should maintain a blog to give them the guideline to set up or changing anything with screenshot or video. It will make your brand trustable. Similarly, your work will reduce day by day. You can support your customer by submitting a blog link only. You may share other blog URL, but for making a reliable connection with the customer, you should make it available on your blog.
7. Create some custom welcome email format:
When you are providing customer support, you may send them some essential information, which they may not get easily. Similarly, they may not save it for further use. With this in mind, you have to make some format with some special quires. It will reduce your work. At the same time, you will not forget to send them the essential information.
You should add the below information when sending the customers email:
Username and temporary password of his accounts
Confirmation email with the necessary information of an account
Domain or register change confirmation
Providing a valid link for control panel
Link of accessing FTP or email services
Link to your FAQ page
And what you think, need for your customers
8. Promote your business (Finally)
As you are a new company, you have to inform others about your services. First thing to remember, Web Hosting Company mostly depends on promotion. Maximum clients will come from your marketing techniques. You need to learn the basics of marketing a new company. Firstly, you can try the below marketing tactics.
Inform your friends, family, and relatives about your newborn services and company
Start digital marketing, digital content marketing
Do proper SEO for your website and maintain a clean blog to rank on the search engine
Give time to the different group of social media and help them mentioning your blog link/tips
Start local marketing with events and campaign on Facebook or Google
Promote your content through various local website and social media
After all, be loyal and enrich your blog and website with valuable content
Challenges of starting a Web Hosting Company:
You may think you will get success overnight in the web hosting business. But it's not true at all. If you can apply the latest techniques and can provide reliable support, then it will surely grow. For this reason, you should know the challenges of this industry too.
i. A most competitive industry:
You should remember web hosting is the most saturated niche. But most of them are not technical, and they will not continue for a long time. For this reason, if you can follow the appropriate rule, you can get the desired success. What should you do?
Choose industry niche: You can filter your services area. For this reason, you can choose particular niche and industry to make you reliable. Then you can go for other sectors too after few years of exploration.
Give priority on a purpose niche: You can offer some specific purposes service. For example, SEO Hosting, Blogging Hosting or Virtual Private Nameservers ETC. It will help you to attract the customers differently.
Geographical Niche: It's a very effective way to get success quickly. Every area has some particular favorite niche and industry. If you can find out that from research, you can make you exceptional in the industry.
ii. Don't hope huge in the first 2 years:
Yes! Web hosting company is a volume driven business. So, it will take time to make a sufficient amount. Forget to make huge money for first 2/3 years. But if you can continue and generate huge clients, it will surely bring big revenue. But you have to wait for those days.
iii. Inspiring Customers to sign up you:
Convincing the customers is not an easy task. If you can do it, your business will grow rapidly. At the side of digital marketing collect email address by offering some free services including ebook. Not to mention, this subscription can bring you huge sale after some days.
iv. Providing a satisfied customer support:
Communication is a big challenge for the hosting industry. With this in mind, if you can deal it dedicatedly it can bring you enormous potentiality. You can't imagine it today. Notably, you will realize it after some years.
v. Be tech savvy:
If you are not tech savvy, it's not a wrong. But staying here is not okay. You have to try to become tech savvy to handle some basic or simple task at least. It can save you some money from the basic levels. If you have sufficient budget and if you are dedicated, then no one can't stop you.
Now it's your turn…
I wanted to familiarize you with the hosting world, and I have finished my work titled "how to start a hosting business." Now you decide to start your own hosting business. If you can follow the above point, no one can't keep your backward. Always try to innovative and different from others.
If you get this article helpful, then share it on your favorite social media, and if needs to know something more about the tech world, you can ask me from the comment section, or you can pay a visit us. Thanks in advance.